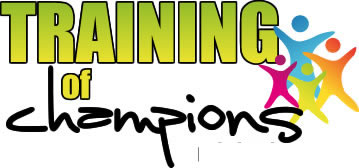 Business Training
As a consultant with Bob Burg, James is able to lead mastermind groups, provide lunch and learn presentations, short 1 – 3 hour presentations, all day workshops, and coaching on a one-on-one basis or coaching for an entire organization. James can show you have to create referral systems in any business. He relies on the concept that "all things being equal, people will do business with and refer business to those people they know, like and trust". James Barber can show you how to do the same.
James Barber, Author of
The Networking Guru
---
Our Customizable Business Training Services include:
Business Seminars
An array ray of seminar options are available in full day, half-day or by the hour segments. These seminars are customizable for any size organization and can be catered to focus on your organization's needs. The following are just a few seminar topics that can be covered:
Referral-generating strategies specific to your organization
Industry related key points
Referral maintenance
Importance of bringing back personal contact
Business Coaching
We have the resources and abilities to create a customized coaching program for individuals and organizations of any size. Whether you are looking for development in a specific area, or with a specific program, we can guide you through that process. What are the benefits of having a business coach?
Identify strengths and areas for improvement
Receive personal care from a live Consultant
Create action plans based on the organization's needs
Receive insight from someone with an outside view
Identify the organization's specific goals
Mastermind Groups
A mastermind group is a free 10-week study where you will join with like-minded individuals in a small group setting. Bob Burg Consultants are certified to facilitate Mastermind groups for Bob Burg's book "The Go-Giver" and for Napoleon Hill's "Think and Grow Rich!" If you would like to join one of these dynamic groups for no cost, contact James Barber at 770-715-6985 or send an email to jamesbarber@burgintl.com